Register for a Free Trial Now !
About Academik
A simple and intuitive application that connects schooling System with Parents. Academik is aimed at providing a digital communicator between teacher, school management and the parents. Get or send Instant notifications, News Forwarding, Attendance report, attendance tracking, child reports and a lot more.
What's in it for Schools ?
Easy to Use Web UI
The simple yet effective user interface assures a relatively easy use of application which anyone can figure out.
Attendance Reports
Now, your teacher's will never complaint of not having enough to time to calculate the attendances and create reports.
"Happy Teachers = Happy Students"
Instant News Forwarding
Fed up with parent's complaints about delay in getting the news ? well, We've got you covered. Instantly forward messages to Parents/Teachers.
Mobile Notifications
Application's admin panel will enable you to send notifications to the parents and teachers as and when needed.
Management Facilities
Academik's admin panel enables the school management to add/remove teachers, students and their parents. It will allow you to create groups, block/unblock users, filter users and a lot more...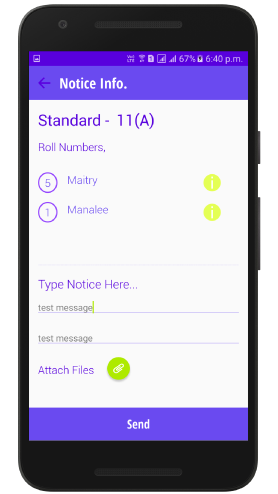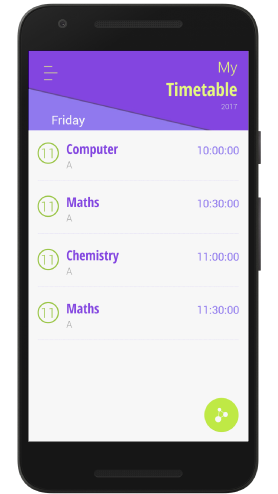 Keep Attendance Simple.
Tired of the attendance work post a long day of teaching?
Well, you don't have to worry about the attendance anymore. Academik allows you to take attendance using your mobile phone. It will automatically calculate the present/absent days in numbers & percentage.
Know Your Lectures.
Now, you won't have to carry the time-table paper in your bag or go to the staffroom after every class. Academik will show you the time-table right in your smartphone.
Notify Parents.
Ever felt the need to talk to a student's parent who misbehaves a lot? Wanted to notify parents about syllabus, tests, classroom activities? Well, Academik will have you inform everything that you need to communicate to the parent.
Send Child Reports.
Communicating a child's progress has never been this easy before. Academik will give the teachers an option to update the parents about a child's progress as and when needed
User Friendlyness.
Our application is user-friendly and simple to facilitate ease of use. The simplicity has enabled us to provide a clean user-interface and powerful performance without hogging on the battery.
Never miss an Important Notice
Don't miss any important updates from school. Whether it is the info about syllabus, tests, exams, events & activities or picnics. Academik aims to eliminate the fear of missing out by providing quick notifications in mobile app.
Timetables
Now parents won't have to be dependent on their kids to know the time table of the day. You can access the timetables at the touch of your fingertips.
Activity Notifications
Regular activities conducted in the school will be sent to the parents by the school management. Parents will receive instant notifications about the activities and events as soon as the information is sent.
Attendance Tracking
Tracking your child's attendance is a piece of cake now. The attendance tracker would enable you to track your child's attendance record.
Have a Look at Our App
Lorem Ipsum is simply dummy text of the printing and typesetting industry. Lorem Ipsum has been the industry's standard dummy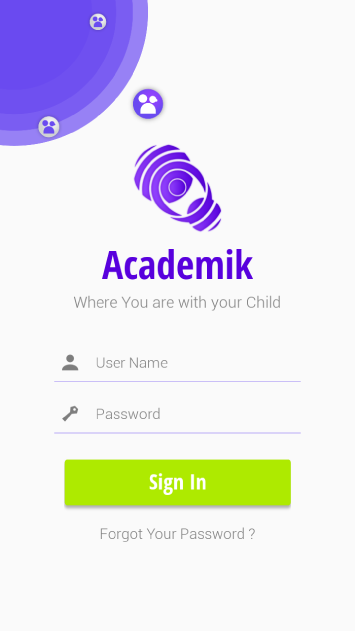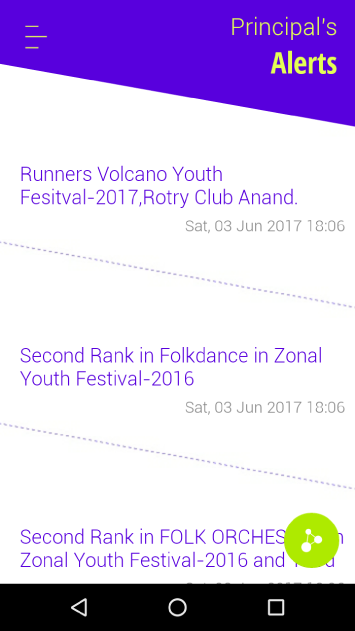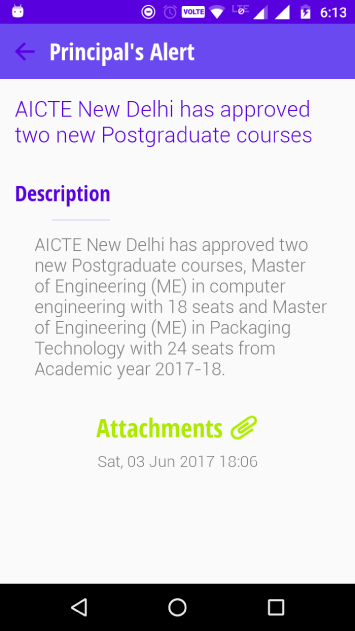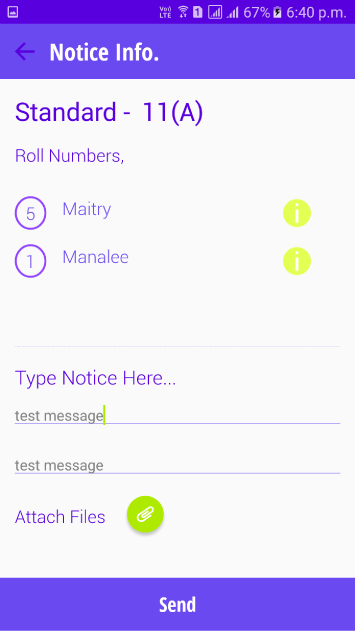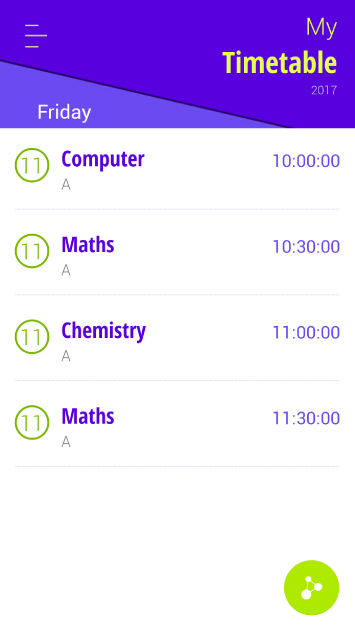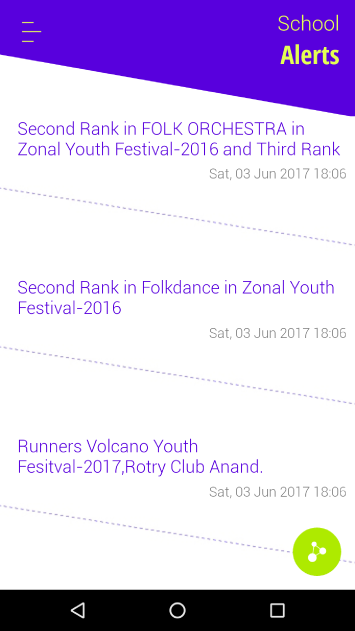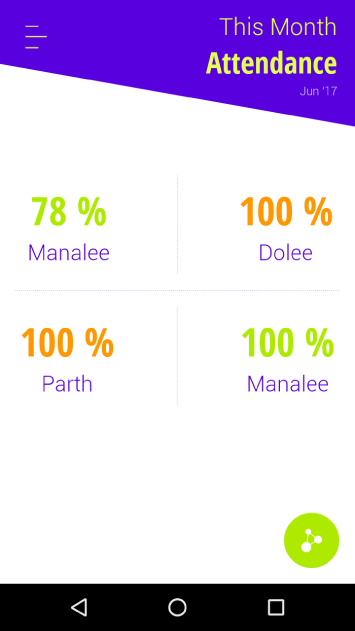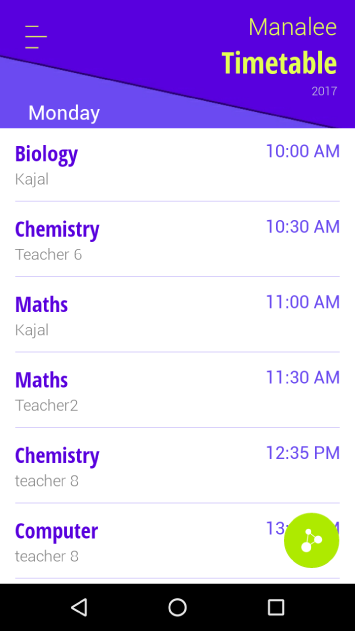 Leave a message
Get in Touch with Us
info@academik.in
support@academik.in
+942-923-3567 - Head Office
+968-788-8128 - Support